Major Lazer
Sunday, Jul 17
Encore Beach Club
Encore Beach Club
Back to List

View
Sun, Jul 17
Compare Tables
View Info
Event Info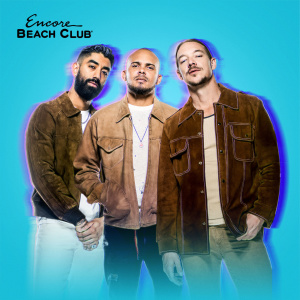 Major Lazer
July 17, 2022
Select a section below to view table details and book a table.
Hold "Z" while scrolling with the mouse to zoom in.
Location Type
Price

Guests

Lower Bungalow

12,000.

00

Dance Floor Section

7,000.

00

Water Couch

6,000.

00

Upper Bungalow

5,000.

00

Lower Cabana

3,500.

00

Center Pool Lily Pad

2,500.

00

Upper Cabana

2,500.

00

Center L Couch

2,500.

00

L Couch

2,000.

00

Daybed

2,000.

00

Lily Pad

1,500.

00

Gaming Section

1,500.

00

Beach Couch

1,500.

00
---
Event Info
Years after the zombie apocalypse ravaged the galaxy, Major Lazer went into isolation after bringing peace and order to Earth. With the help of a mysterious shadow government called Cinco he was cryogenically frozen as a safeguard for the future's wellbeing. Despite a great many years of pursuing peace on the planet, a new threat began to loom on the horizon and the commando was brought out of sleep by the Committee of Five. This intergalactic group faced an opponent that only Major Lazer could defend against: his former superior and commander General Rubbish. Rubbish had come out of deep space hiding with a new weapon…Terror Lazor and was set out to enslave and capture all of Earth's allies to seize inter-galactic planetary control and then destroy Earth. With dwindling resources to defend Earth and it's allies, the Committee of Five brought Major Lazer out of cryogenic slumber. He was assigned a partner, the female assassin known only as Knife Fight. Together they set out to FREE THE UNIVERSE, beginning on the fortuitous date of February 19th, 2013.