Kim Lee
Friday, Mar 4
Encore Beach Club
Encore Beach Club
Back to List

View
Fri, Mar 4
Compare Tables
View Info
Event Info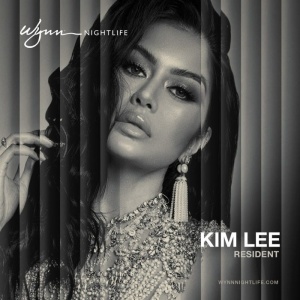 Kim Lee
March 4, 2022
Select a section below to view table details and book a table.
Hold "Z" while scrolling with the mouse to zoom in.
---
Event Info
Kim Lee was born May 22 1988, in Orange County, and has lived in Australia, New York City, Los Angeles and Paris, France. Her parents are mixed with French and Vietnamese. She is the third youngest that includes two older sisters and a younger brother. Kim Lee's father is Daniel Segal author of the Harry Fox mystery novels as well as a feature film screenwriter. In 2006 she attempted to secure a position, as a modeling intern at a Los Angeles modeling agency, were she was persuaded to try modeling instead. She made her first runway debut on the Emanuel Ungaro and Martin Grant shows in Paris that same year. The next year, she walked her first New York Fashion Week shows for Marc Jacobs and Cynthia Steffe. Kim Lee has appeared in editorials for Maxim, Elle, DSport, Hip-Hop Weekly, Vanity Fair, Show Magazine, Low-rider, Sports Illustrated, and Chinese, Japanese, French, American, Spanish, Indonesian, Vietnamese, and Russian versions of FHM. For the spring 2009 season, she appeared in seven major campaigns, including DKNY Jeans, The GAP, Barneys New York, Benetton, Alexander Wang, Converse, and c-Kone. She has also appeared in campaigns for Bergdorf Goodman, Calvin Klein, Alexander Wang, and Vivienne Tam. Kim Lee has always seen the bigger picture in wanting to do feature films and Television. The desire to be a creative artist expressing herself to make audiences smile and laugh and leave with the notion that it was great performance. She made her debut on television at the age of 19 when she was cast as the lead female in the Jamie Kennedy ft Bob Saget "Rolling with Bob Saget" video (lead). On the back of this video, she secured further project. Also appearing in several music videos, notably in Neyo's "Beautiful", Kid Cudi ft Kanye West's "Erase Me" and Flo Rida ft David Guetta's "Club Can't Handle Me" and "Hot n Cold "with Katy music videos. She just recently starred in a music video titled "Touchin on My" by 3oh3 directed by Isaac Ravishankara. Kim Lee has also featured as a lead and support female in several Television commercials, such as "LRG Side Kick & I phone", "Bud Light", "Party City" and "McDonalds". While appearing as guest star on CSI Las Vegas, Entourage, MTV "Next", MTV Jamie Kennedy "Blown Up", Snoop Dogg's "Fatherhood" on "E" channel, Kim also started segueing into film roles after receiving interest from various directors and producers from Hollywood. Kim auditioned and won the role of Yogi in Joseph A. Elmore Jr.'s "Speed-Dating" and the successful role in the franchise "Hangover 2" She is also co starring in Andrew Fishers' widely talked about feature Film "Chronicles of Rick Roll" When Kim isn't focused on her modeling and acting career she enjoys working the family business and continuing her education for a business degree. As a young girl, Kim always had a passion for playing the piano. She soon learned how to play by ear and took lessons at the age of 8 and would perform for family parties. When Kim's not filming or gracing magazine covers, she loves to travel and learn to different countries and learn about different cultures of world and just recently started a fund-raiser for the people of Japan. She was announced Miss Vietnam USA in March 2011 and will be competing in the 2011 miss Asia USA pageant.